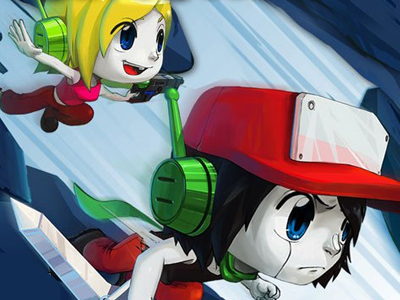 Cave Story 3D
Cave Story 3D was released for the Nintendo 3DS. Mark was on the team that developed the port, acting in many different design capacities over the course of the project.
Duties on this project included:
Creating new levels and other gameplay content.
Developing ways to add visual depth to levels.
Preserving gameplay in the transition from 2D to 3D.
Teaching other team members how to use Blender.
Interfacing between artists and programmers to make sure artists had what they needed most and programmers weren't overwhelmed.
Taking new features and incorporating them in game levels and scripts.
Screenshots